Labor Day Weekend is upon us. Are you ready to end summer enjoying savory grilled meats, refreshingly cool beverages, games with family and nights out with friends? This weekend goes out to all 163 million of you hustling every single day.  Smokin Gun, Stillwater, District 8, Mezz, and Cherry got together to bring you some of the biggest savings yet. Marijuana is legal now, create new traditions. Since the American workforce relies on marijuana to soothe all aches and pains, relax after grueling hours, and uplift any event, you deserve a kick back this weekend. So kick back. Relax. This is Labor Day weekend. This is YOUR weekend.
But first,

7 Interesting Facts about Labor Day
Labor Day originates from Toronto, Canada in 1872 as a serious demonstration of rights for workers.
The first Labor Day was celebrated in 1882 in New York City where 10000 workers took a non-paid day off to march in the streets before ending at a park to join their families for food and fun.
Oregon was the first state to make Labor Day an official holiday.
Labor Day is a celebration of the achievements of the 163 million individuals in the workforce.
In the late 1880's, the workforce average 12 hour days, 7 days a week including children as young as 5 employed in factories and mines.
In 1916, Congress passed a bill establishing the 8 hour work day
The "no white after labor day" was thought to come from the artistrocrats who used Labor Day to mark the end of summer and packed away their lighter fare white clothing.
Fortunately, we're past demonstrations and 12 hour work days…..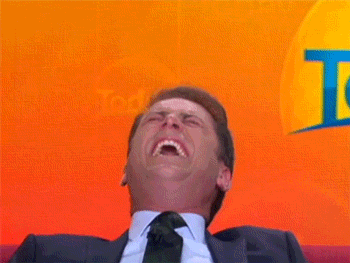 No matter, we have other methods to maintain the peace. This Labor Day Weekend find ways to save no matter how you consume marijuana. Prepare to save on flower, edibles and concentrates. NICE!
Labor Day Weekend Deals:

Stillwater/Ripple/Whitewater
It all started with a pot brownie…now a giant marijuana edible company in Colorado, Stillwater offers tea, gummies, solvent-less, odorless, flavorless, and calorie-less THC packets. Essentially with these Ripple packets, anything is now an edible. Plan on grilling steak or hamburgers? In charge of making potato salad? Want your own pot brownie? These packets are a great way to this weekend lit up.
Buy any Stillwater/Ripple/Whitewater item, get your second one for $.10 

*excludes gummies*
Mezz Brands
Focus on the experience, Mezz Brands stepped away from the traditional sativa, hybrid and indica labels.  Marijuana intake is all about what you're experiencing, so choose your experience. Rather chill out and relax? Wish to be inspired?  Need an uplift? Choose from experiences: Gold (Pure THC), Up Tempo (uplifting, energetic), Inspire (creative, thought provoking), Mellow (chill, refreshing).
Buy any Mezz item, get your second Mezz item half off
District 8
Founders of District 8 might've loved The Hunger Games as much as the next creating such a striking name. District 8 is an agricultural Colorado company ensuring completely transparency from seed to blunt. They derive practices from ethical principals believing everyone deserves a clean, organic bud when you smoke. The results are astonishing! You can taste the District 8 difference in every bowl.
Buy any District 8 gram or eighth, get a District 8 joint for $.10
Cherry
Cherry is unique in that they offer both flower and concentrates. Each bud reveals a decadent display of terpenes and hairs that's gaurantee to carry your high.
Buy any Cherry cartridge, gram or eighth, get a Cherry joint for $.10
Smokin Gun Exclusive Deals
All the reasons why we're simply the most magical dispensary in Denver is infinite. We appreciate all the years of local support. We've made friends and memories and now it's time for you cash in. This Labor Day Weekend:
Get a $6 gram when you spend $39.
Get a $5 joint when you spend $49.
Join the best dispensary in Denver to make this weekend lit. You work hard enough during the week and if you're stuck working the weekend also, grab yourself a nice treat. For we must always remember: work hard, play harder.